USB CAMERA FOR RASPBERRY PI 3 MODEL B
Part No: 03542
Manufacturer:
Stock No: 1821-QA8
SKU No: 253725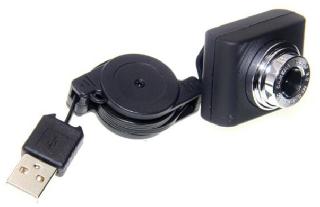 Image is for illustrative purposes only. Please refer to product description.
Raspberry Pi USB Camera Module
with Adjustable Focusing Range for Raspberry Pi 3/2/B/B+
Easy installation, Plug and Play. Plugging the camera into a computer USB port and running the software install you can make a video display and recording work. No driver installation is required.
USB driver-less camera that supports all Raspberry PI versions.
Video resolution: 640 X 480 pixels with adjustable focal length.
Focusing range: 20mm (max)
Size: 3.8cm X 1.5cm X 3cm
Cost-effective! Users don't need any DVR or DVR card. With only a few USB cameras and a computer you can make a surveillance system to keep your house secure.
How to use this camera:
1. Adjust the Focus
Test this USB camera with your computer and adjust the focus to match best display resolution.

2. Shoot a video
sudo apt-get update
sudo apt-get install ffmpeg
avconv -f video4linux2 -r 7 -s 640x480 -i /dev/video0 video0.avi

3. Play a Video
omxplayer -o hdmi video0.avi

4. Take a photo
Install the software:
sudo apt-get install fswebcam
Capture images:


fswebcam -r 640x480 image.jpg

---
RELATED PRODUCTS
8 Product(s) found