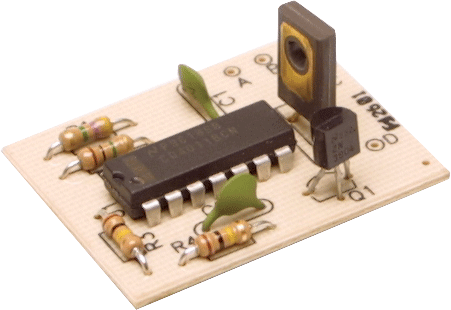 Image is for illustrative purposes only. Please refer to product description.
WARBLE ALARM
Stock Details
#
Store
Qty
Aisle
Burlington
1
Markham
2
Mississauga
1
Warehouse
1
---

Loud and clear...15 watts of power! Drives any speaker Ideal for alarm circuits, horns, noise makers! Need to break a lease, cause trouble or just plain get attention? The mad blaster is the answer, produces a LOUD, ear shattering, raucous racket. Super for car and home alarms, ball games, or anyplace where attention is needed fast.
---
Runs on 9 to 12 VDC and drives any type of speaker, although a horn type speaker is the most efficient and will give the most racket. Size: 1 1/8" x 1 1/4" x 1/2".
Part No

MB1

Manufacturer

Ramsey Electronics

Stock No

2035-JF4

SKU No

204963
Limited Stock

Available To purchase, Please contact our Sales Department
(+1-416-494-8999) or email shop@sayal.com
Featured

Items

you may like
SPECIALLY PICKED FOR YOU