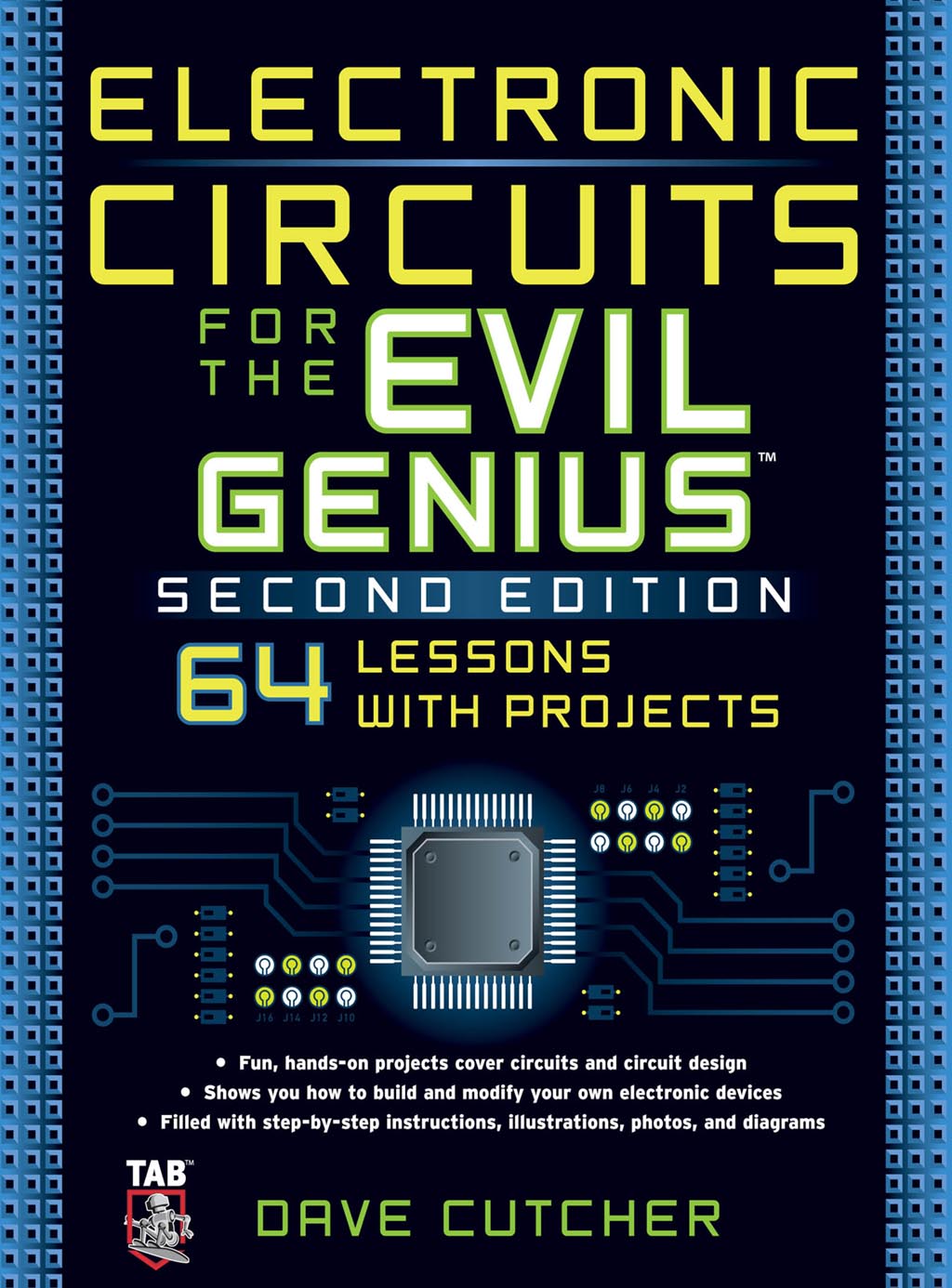 Image is for illustrative purposes only. Please refer to product description.
FROM CIRCUIT FAINT HEART TO CIRCUIT LION HEART IN 57 EASY AND FUN LESSONS

Featuring everything an electronics hobbyist could want to learn about circuits and circuit design, Dave Cutcher's Electronic Circuits for the Evil Genius makes it fun to achieve genuine mastery, one simple lesson at a time. What's more, when you're done, you'll have 5 complete projects to show for your efforts!
Table of contents:

Part I: Components Section

One: Components
Two: Resist If You Must
Three: More Components and Semiconductors
Part II: Introducing Digital Electronics Section

Four: Digital Logic
Five: The First NAND Gate Circuit
Six: Analog Switches for Digital Circuits
Seven: The NAND Gate Oscillator
Eight: Digital Logic Design
Nine: Digital Logic Application
Part III: Counting Systems in Electronics Section

Ten: Introducing an Analog-to-Digital Converter
Eleven: The 4017 Walking Ring Counter
Twelve: Running a Seven-Segment Display
Thirteen: Define, Design, and Make Your Own Project
Part IV: Amplifier Introduced and Applied Section

Fourteen: What Is an Amplifier?
Fifteen: Exploring the Op Amp
Sixteen: Applying the Op Amp; Building the Intercom
Seventeen: Putting It All Together
---
Part No

71744126

Manufacturer

Stock No

5031-FD1A

SKU No

227027
To purchase bulk quantities, Please contact our Sales Department
(+1-416-494-8999) or email shop@sayal.com
Featured

Items

you may like
SPECIALLY PICKED FOR YOU