VOICE CHANGER - ROBOT VOICE
Part No: MK171
Manufacturer: Velleman
Stock No: 2035-SA1
SKU No:204662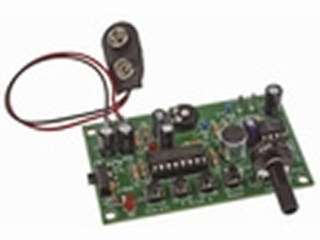 Image is for illustrative purposes only. Please refer to product description.
Make your voice sound like a robot Add vibrato effect Use the 'pitch'-buttons and make your voice sound lower or higher Built-in microphone and power amplifier with volume control, just add a speaker Hours of fun! For parties, plays, recordings, games, prank phone calls etc.
---
Speaker / line output On/off switch Max. output power: 1.5 W (4 ohm) Power supply: 9Vdc / 300mA Dimensions: 3 x 1.8"