RADIO DIRECTION FINDER
Part No: SDF-1
Manufacturer:
Stock No: 2021-RK1
SKU No:204879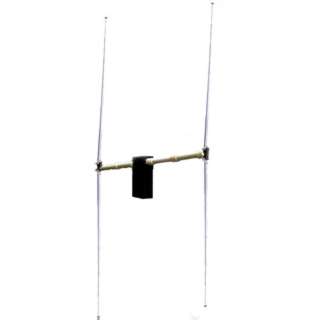 Image is for illustrative purposes only. Please refer to product description.
You can pay more but all you need is the "SEARCHER." A direction finder antenna that connects to any UHF/VHF Ham Radio or Scanner. Great for fox hunting, finding hidden transmitters that are raising havoc with your repeater ... Look out FOX! This VERTICAL DI-POLE antenna connects to your radio through the antenna jack. Tune your radio to the frequency of the transmitter you are trying to locate (from 140 MHz to 500 MHz), you will hear a tone and the transmitter modulation at the same time. When the tone nulls (becomes silent) that is the direction you want to travel. To further check your progress, the signal level meter of the radio should rise. The "Searcher" has an audio tone control. Comes complete with a case, and all the parts to construct a 24" wide VERTICAL DI-POLE antenna. You can have fun with this kit and it won't break your pocketbook.
---
Project case, aerials and PVC tubing included. 9v Battery not included. Cable(e.g. RG-58 to BNC)from the Searcher to your radio is not supplied.