POWER SUPPLY REG 0-30V ASSEMBLED
Part No: UK182B
Manufacturer: Circuit Test
Stock No: 2071-CG3
SKU No:206008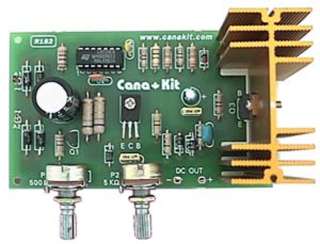 Image is for illustrative purposes only. Please refer to product description.
An excellent quality and fully regulated DC power supply that meets the wide range of power requirements necessary for experimenting, project building and electronic repairs. The output voltage can be adjusted from 0 to 30V with maximum current adjustment from 0 to 1.5A. It is also capable of automatically limiting the output current when the output is overloaded or short-circuited.
---
Supply voltage: 24 - 26V AC @ 1.5A. Recommended transformer: 640-242.