LED SMT WHITE 600MCD 4.2V 0805
Part No: NTE30024
Manufacturer: NTE ELECTRONICS
Stock No: BTF-6748-3
SKU No: 249498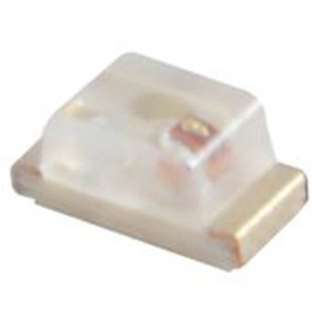 Image is for illustrative purposes only. Please refer to product description.
Light Emitting Diode (LED) 0805 Surface Mount

NTE30024: Super Bright White
2.0mm x 1.2mm (0805) SMT LED, 0.75mm Thickness
Low Power Consumption
Wide Viewing Angle
Ideal for Backlight and Indicator Applications
SPECS

Absolute Maximum Ratings: (TA = +25°C unless otherwise specified)
DC Forward Current: 20mA
Power Dissipation: 120mW
Luminous Intensity: 600 MCD
Forward Voltage: typ. 3.5V - 4.2V
Reverse Current: 60 μA @ 4V

Peak Emission Wave Length: Chromaticity Coordinates (NTE30024 Only) x IF = 20mA - 0.29 - y - 0.31
Note. The dominate wavelength, λd, is derived from the CIE Chromatic Diagram and represents the color of the device.
---