WIND TURBINE
Part No: 03378
Manufacturer: 4M INDUSTRIAL DEVELOPMENT LIMITED
Stock No: 1521-GJ2
SKU No: 246604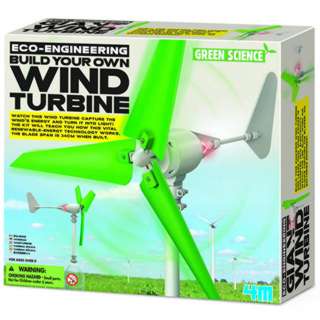 Image is for illustrative purposes only. Please refer to product description.
Stock may not be available at all store locations. Inventory quantites can change without notice.
Watch this wind turbine capture the wind's energy and turn into light The kit will teach you how this vital renewable energy technology works. The blade span is 34cm when built.
---
Limited Stock Available To purchase, Please contact our Sales Department
(+1-416-494-8999) or email shop@sayal.com