FAN TIMER
Part No: K8041
Manufacturer: Velleman
Stock No: 2051-HE1
SKU No: 204604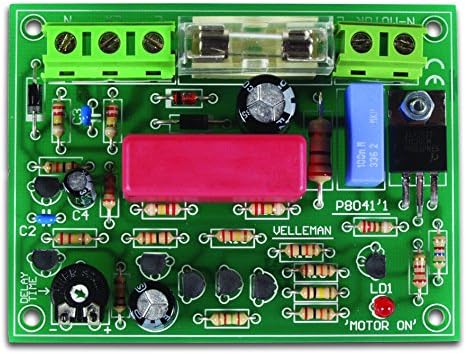 Image is for illustrative purposes only. Please refer to product description.
Stock may not be available at all store locations. Inventory quantites can change without notice.
Using this kit it is possible to switch on a fan (ventilator) together with the light. The fan will continue to run for a period of up to 5min (adjustable) after the light has been turned off. Very well suited for toilet or kitchen ventilation.
---
Power supply: 110 to 240V AC (50/60Hz) Maximum load: 200W Delay range: from 10sec. to 5min. Dimensions: 3.2" x 2.4"