POCKET AUDIO GENERATOR
Part No: K8065
Manufacturer: Velleman
Stock No: 2041-DE1
SKU No:204613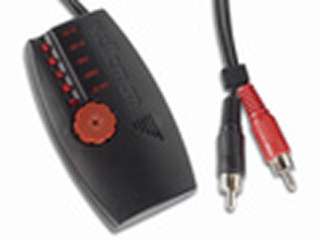 Image is for illustrative purposes only. Please refer to product description.
Great little gadget for service, repair, testing, education, etc... Microprocessor technology Digital waveform generation
---
Sine wave: 50Hz, 100Hz, 1KHz, 10KHz, 20KHz Burst: 50Hz, 100Hz, 1KHz Burst mode: 20ms ON, 500ms OFF Noise: 32-bit digital pink noise Output level (10Kohm): 0 to 775mV (0dB) Outputs: 2 x RCA (cinch) Power supply: 2 x CR2016 or CR2025 battery (excl.) Dimensions: 3.4" x 2.0" x 1.0"