LIGHT ORGAN - ONE CHANNEL
Part No: MK110
Manufacturer: Velleman
Stock No: 2031-ME1
SKU No:204627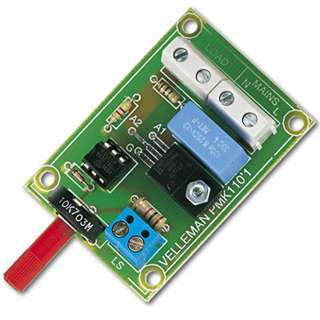 Image is for illustrative purposes only. Please refer to product description.
With loudspeaker input. Modulates a lamp according to the music signal at the input. Optical isolated loudspeaker input. Adjustable sensitivity.
---
Input sensitivity: 2W to 60W Maximum load: 120W at 120V AC and 230W at 230V AC Dimensions: 2.4" x 1.6"