PHOTON SOLAR RACER KIT
Part No: AK-590
Manufacturer:
Stock No: 1511-DG1
SKU No: 204689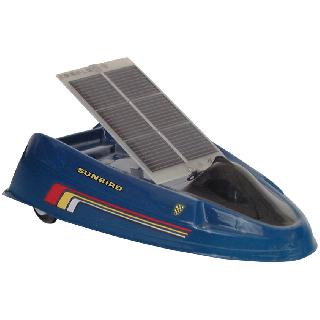 Image is for illustrative purposes only. Please refer to product description.
Stock may not be available at all store locations. Inventory quantites can change without notice.
Learn all about solar energy and how to convert it to useful applications. You will build this exciting sleek solar car that runs on a high efficiency solar cell. Have your friends build one too and have fun racing them. No soldering required. The solar car comes in clear plastic. The car can be painted any color scheme that you desire (paint is not supplied).
---
Optional two (2) "AA" batteries.
Limited Stock Available To purchase, Please contact our Sales Department
(+1-416-494-8999) or email shop@sayal.com