TRAINING PROGRAM SC-500R
Part No: SC-500R
Manufacturer: ELENCO ELECTRONICS
Stock No: 2011-LP2
SKU No: 204728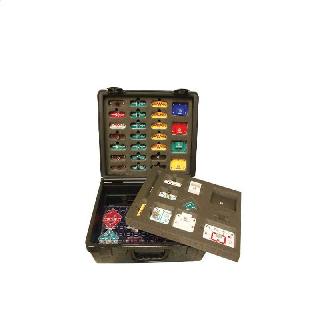 Image is for illustrative purposes only. Please refer to product description.
Stock may not be available at all store locations. Inventory quantites can change without notice.
The Model SC-500R contains over 75 modular snap-together parts that will allow students to build over 500 experiments in electricity and electronics. The full-color project book will make it a snap to construct projects related to transformer, relays, 7-segment LED displays, transistors, and diodes. Also learn about series/parallel circuits, AM/FM radios, resistance and capacitance. Topics Covered: M-1000-C | Resistors Capacitors Transistors Integrated Circuits Diodes Series Circuits Parallel Circuits Motors Relays Transformers Digital Recording 7-segment Displays
---
Requires 4 "AA" batteries or an AC adapter.
Limited Stock Available To purchase, Please contact our Sales Department
(+1-416-494-8999) or email shop@sayal.com