LIE DETECTOR
Part No: C4657
Manufacturer:
Stock No: 2063-LB2
SKU No:204787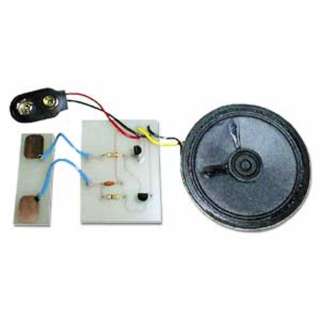 Image is for illustrative purposes only. Please refer to product description.
Simple to build kit emits a tone which changes with amount of skin resistance between two fingers. If you are relaxed, a lower pitched tone will be heard. Fun to use and great for parties. Features 2 copper touch plates on circuit board and small speaker. A fun "poor man's lie detector"!
---
Operates from 9V battery (not included). Size of circuit board: 2" square. Complete with all parts, PC board and instructions. Skill Level 1.