LCD PANEL METER 3-1/2 DIGIT GENERAL PURPOSE
Part No: 80-340
Manufacturer: PHILMORE MFG.
Stock No: 2585-AB1
SKU No:204923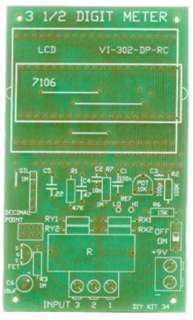 Image is for illustrative purposes only. Please refer to product description.
A versatile meter, which may be set up for any one of many ranges for voltage or current. The decimal point is selectable too (i.e. you may put it where you want it). Space is provided on the circuit board for scaling and shunt resistors.
---
Runs on 9 volts; very low current drain. Easy to read.