BUSY-PHONE LIGHT INDICATOR
Part No: TEL-LITE
Manufacturer:
Stock No: 2075-LA1
SKU No:205048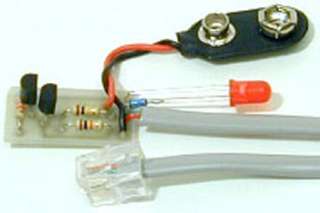 Image is for illustrative purposes only. Please refer to product description.
Add this kit to all of your extension telephones and when any phone is in use, a red light will light on all of the other extensions you have one of these devices connected to. Great when you use a computer modem, keeps someone from disconnecting you.
---
Operating voltage 4.5v to 9v DC. SIZE: 1.1" x .6"