DISPLAY PANEL ENCLOSURE TO BE USED WITH K5600G/K5600R
Part No: B5600
Manufacturer: Velleman
Stock No: 6021-EF1
SKU No: 211621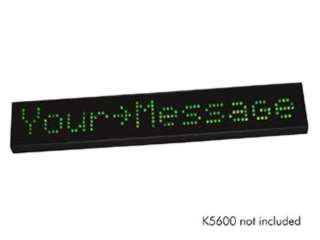 Image is for illustrative purposes only. Please refer to product description.
Stock may not be available at all store locations. Inventory quantites can change without notice.
Designed to give a profesionally finished look to Sayal Kit D5-LED display with green LEDs or Sayal Kit D6-LED display with red LEDs.
---
Dimensions: 19.0" x 3.4" x 1.0"
Limited Stock Available To purchase, Please contact our Sales Department
(+1-416-494-8999) or email shop@sayal.com