MICROSCOPE DIGITAL 10X-60X-120X-220X MAGNIFICATION
Part No: EDU-36820
Manufacturer: ELENCO ELECTRONICS
Stock No: 3554-VP2
SKU No:215925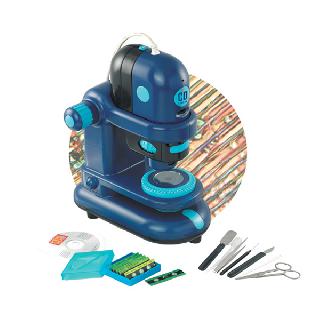 DIGITAL MICROSCOPE up to 220X MAGNIFICATION
The C2D Scope is a multi-use digital microscope and camera that will expand your investigative science experience.

Use the C2D Scope to magnify and view microscopic objects with your computer screen.

Detach your C2D Scope to get up close and personal with larger objects and use the camera as a stand alone webcam.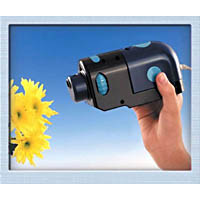 Kit Includes:

C2D Digital Microscope with Precision ground glass optical lenses

Magnification Factors : 10x 60x 120x 220x

C2D Digital Camera

C2D Camera Stand

USB Cable (1.5m Long)

C2D Computer Software (CD-ROM)

C2D Handheld Microscope (6)Prepared Slides (7)Disecting Tools

Instruction Manual

Colour Filters

USB cable - 5 feet long

Software Features:

Capture, record, print and store video images

Supports Microsoft Video For Windows

(Third-party software can use the C2D Digital Microscope to capture images)

Supports Microsoft Netmeeting

Supports AVI (Audio, Video Interface) File Format

---
RELATED PRODUCTS
2 Product(s) found