PRISM LIGHT CRYSTAL 2.5IN
Part No: 00010
Manufacturer: TEDCO INC.
Stock No: 3541-GB2
SKU No:215974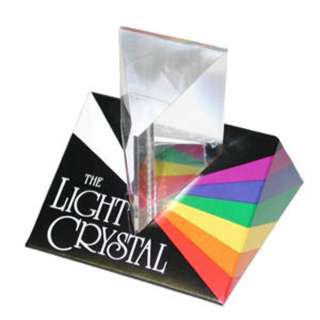 Image is for illustrative purposes only. Please refer to product description.
A quality 60 degree acrylic prism allows you to learn to split a beam of light into a multicolored rainbow or look through the top beveled edge to reflect images into wonderful kaleidoscopic patterns. Instructions included. Made in USA.
---