HYDRO SCIENCE
Part No: 2592
Manufacturer: TEDCO
Stock No: 3541-AH3
SKU No: 216029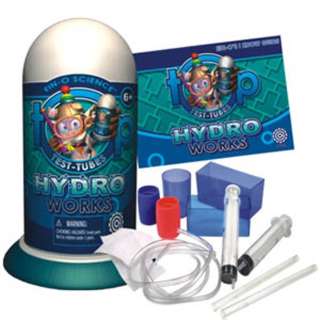 Image is for illustrative purposes only. Please refer to product description.
Stock may not be available at all store locations. Inventory quantites can change without notice.
Investigate the liquid properties of water with this Top Test-Tube. Conduct 5 experiments titled Vortex Tube, Syringe Squeeze, Fun Fountain, Sticky Water and Siphon. Ein-O's I Know Guide included.
---
Limited Stock Available To purchase, Please contact our Sales Department
(+1-416-494-8999) or email shop@sayal.com