PIRATE SHIP SINGLE INCLUDES 112 PCS
Part No: 00324
Manufacturer: UBERSTIX L.L.C.
Stock No: 5131-HG1
SKU No:219750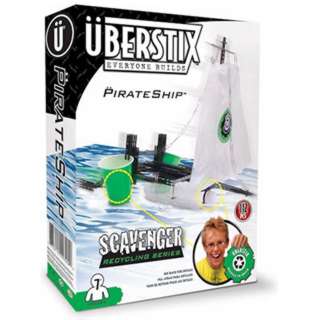 Image is for illustrative purposes only. Please refer to product description.
Uberstix takes the company's commitment to recycling one step further. To build a real floating pirateship, children must compile a list of recyclable components from an included scavenger list.
---
Includes 25 pieces. Ages 7yr+.