WIND UP TOY-SPINNEY
Part No: 1560
Manufacturer: KIKKERLAND DESIGN
Stock No: 6546-ZB1
SKU No: 228796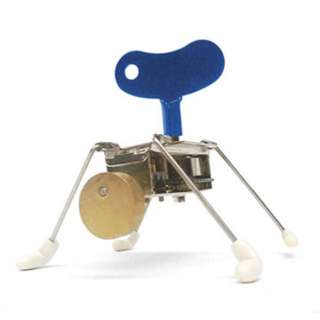 Image is for illustrative purposes only. Please refer to product description.
Stock may not be available at all store locations. Inventory quantites can change without notice.
Spinney was created in deepest New Jersey, in the basement of a turn of the century Arts and Crafts house. Essentially, Spinney is Critter's baby; it has a bigger key, bigger booties, and very short legs. The big surprise was, by reducing the size of the legs, and giving Spinney a bit more weight on top it behaved more like a kid, more energetically, while Critter, by comparison has a more adult attitude when we put them in action side by side.
---
Limited Stock Available To purchase, Please contact our Sales Department
(+1-416-494-8999) or email shop@sayal.com