GREEN ROCKET
Part No: P3298
Manufacturer: 4M INDUSTRIAL DEVELOPMENT LIMITED
Stock No: 1551-RG4
SKU No: 230568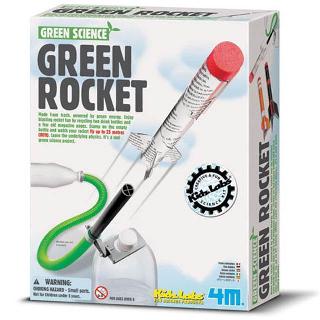 Image is for illustrative purposes only. Please refer to product description.
Stock may not be available at all store locations. Inventory quantites can change without notice.
Recycle a magazine and 2 drink bottles to make a cool stomp rocket that will launch a rocket up to 80 feet in the sky!
---
Limited Stock Available To purchase, Please contact our Sales Department
(+1-416-494-8999) or email shop@sayal.com