STICKER COLLECTION REUSABLE 400PCS/BOOK ASSORTED STYLE
Part No: 1602141495
Manufacturer: WORKMAN PUBLISHER
Stock No: 5521-ZD1
SKU No: 232582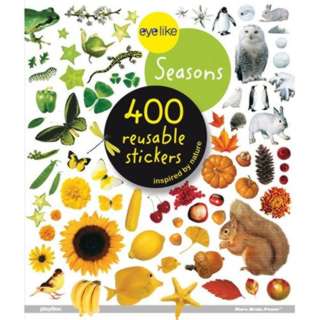 Image is for illustrative purposes only. Please refer to product description.
Stock may not be available at all store locations. Inventory quantites can change without notice.
Mix and match EyeLike images the way you want with these all-new sticker books. These reusable stickers are fun, functional, and fantastic! Decorative uses for these beautiful, photo-real stickers are limited only by your child's imagination: from journals, scrapbooks, and letters, to craft projects and more. More than 400 flowers, animals, colored shapes, berries, lizards, clouds, fish, ferns, lobsters, cactus, bunnies, ladybugs, sunflowers, and shells are all included. Kids can mix, match, trade, collect, and even create their own stunning artwork with the most eye-catching stickers available!
---
Limited Stock Available To purchase, Please contact our Sales Department
(+1-416-494-8999) or email shop@sayal.com