PRACTICAL FIBER-OPTIC LEARNING
Part No: FO-25
Manufacturer: ELENCO ELECTRONICS
Stock No: 2033-AG1A
SKU No: 233905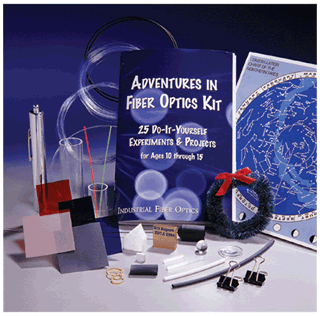 Image is for illustrative purposes only. Please refer to product description.
Stock may not be available at all store locations. Inventory quantites can change without notice.
Have an adventure in Fiber Optics! Have FUN doing exciting fiber optic projects like these: Image Magnifier, Lighted Constellation Map, Fiber Optic Wand or a Fluorescent Holiday Wreath, and many more projects. This kit contains 20 different experiments plus five unique projects. Each activity contains step-by-step instructions and explanation of the results, plus historical facts or scientific trivia on fiber optics. A great product to educate as well as entertain.
---