RECYCLE SCREW PUMP-LEARN MOVING RECYCLE WATER CONCEPT
Part No: 38827
Manufacturer: TEDCO INC.
Stock No: 3541-GG4
SKU No:237249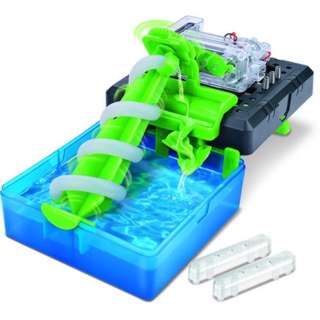 Image is for illustrative purposes only. Please refer to product description.
Learn the scientific history of the Archimedean Screw and invent your own moving recycle water circuit board. Pure science-friendly engineering fun! Connex is a series of educational science kits that provide useful knowledge about simple physics. Smartly designed, each Connex kit allows kids to snap the pieces together with ease and breeze. Simply snap all key components and modules together to start and pull apart once finished.
---