BATTERY TESTER WITH LED DISPLAY RANGE 4 TO 19.99V
Part No: 94026814B
Manufacturer:
Stock No: TSK-175
SKU No:243444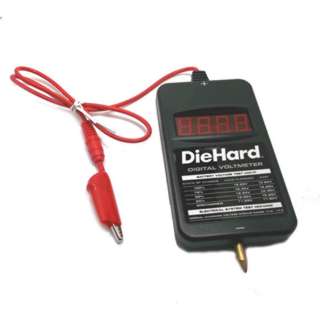 Image is for illustrative purposes only. Please refer to product description.
VOLTMETER FOR VEHICLE BATTERY TESTING
The 6/12V Digital Voltmeter features an operating range of 4.5-19.99V. It provides fast, accurate voltage readings for 6 and 12 Volt batteries and features a Bright 4 digit LED display is great for bright or low light settings.

Unit has reverse polarity and surge (over-voltage) protection. Voltage table for precise results evaluation.

Small, portable, pocket sized - take it anywhere you need to test batteries.
---