FINGER HEART BEAT DETECTION SENSOR MODULE COMPATIBLE ARDUINO
Part No: G21394
Manufacturer: CHANEY ELECTRONICS INC USA.
Stock No: 1814-HA1
SKU No:247799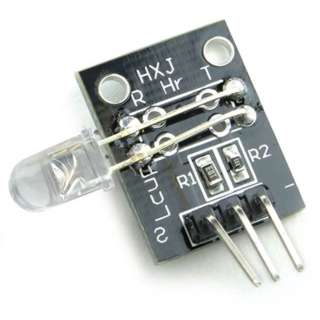 Image is for illustrative purposes only. Please refer to product description.
Small heartbeat detection using finger board for Arduino is 0.58" X 0.75". Uses IR LED and sensor to place on finger. Output signal goes to ADC input on Arduino. Operates on 5VDC.
---