PLUNGER 6IN RUBBER FORCE CUP HEAVY DUTY
Part No: 825587
Manufacturer:
Stock No: YTT-105
SKU No:254300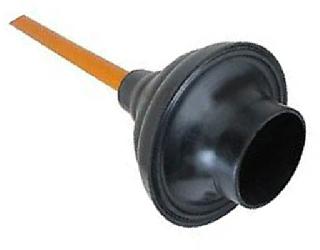 Image is for illustrative purposes only. Please refer to product description.
It's for heavy duty use to un-stuff that clogged toilet.
It's rubber and flexible.
Prevents house floods. (A real mess to clean up!)

It has a longer handle than in the picture, so your hands won't get dirty.
YOU NEED ONE TODAY, before going to the netty.

---