Your future as a JIMU Master begins now.

Welcome to the JIMU Robot BuilderBots Kit!

This kit includes parts to build two construction-ready robots – GrabberBot or DigBot – or build your very own JIMU Robot creation. The two industrious BuilderBots are busy inspiring the engineers of tomorrow to create the world of tomorrow.

With working treads and an infrared sensor, there's no telling where you'll go with GrabberBot or DigBot. Engage in hands-on STEM learning by programming JIMU robots using the Blockly coding platform, or by creating entirely new, custom actions with the PRP (Pose, Record, Play) function.

However you play, this JIMU Robot kit will strengthen programming skills and provide invaluable learning experiences. JIMU Robot is the award-winning interactive robotic building block system for ages 8 and up.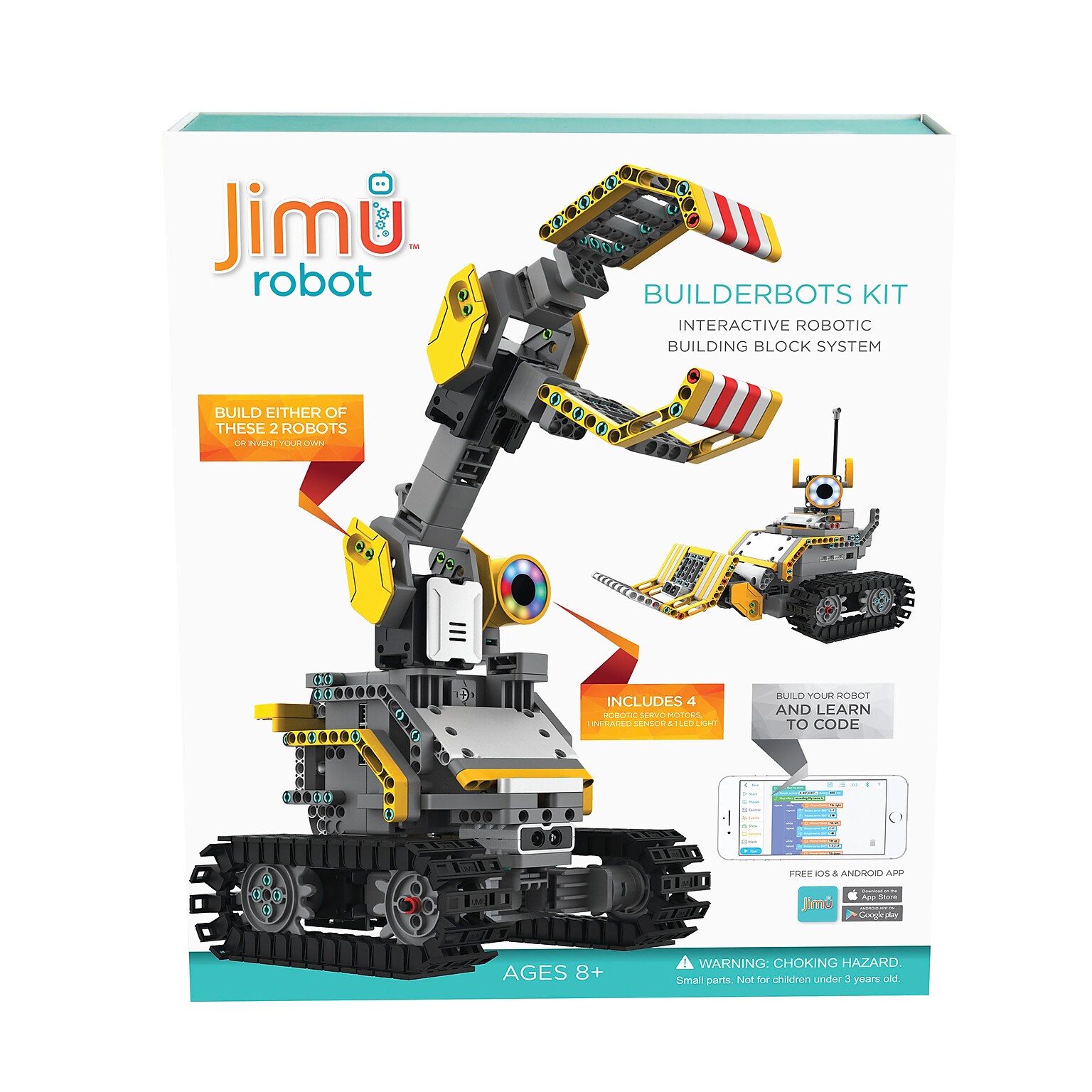 ---