STAINLESS STEEL CARE SPRAY 400ML
Part No: W150-159
Manufacturer: WINKEL INDUSTRIAL PRODUCTS (CANADA) INC.
Stock No: QPY-4457
SKU No: 260726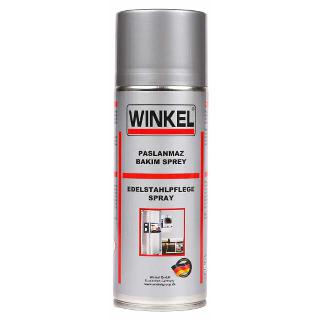 Image is for illustrative purposes only. Please refer to product description.
Cleaning and care spray for stainless metal surfaces. It has a cleaning effective foam emulsion. It cleans dirty, greasy marks and fingerprints from stainless surfaces. It provides fast and effective use thanks to its special formula. Usage: Shake the can well before use. Apply the product to the surface and wait a short time for its effect. Polish the surface with a lint-free cloth, paper towel or microfiber cloth. Do not use on hot surfaces.
---