RACEWAY KIT 1X.6IN FLAT 9PCS WHT 10.5FT W/RACEWAY COUPLER ELBOW
Part No: 03791
Manufacturer:
Stock No: KFK-466
SKU No: 262948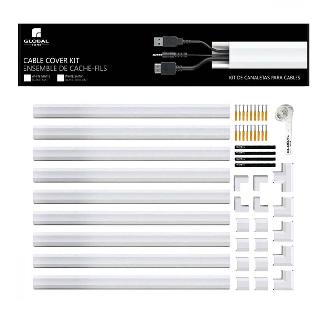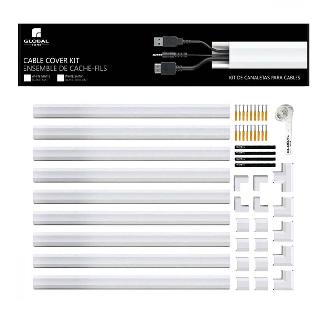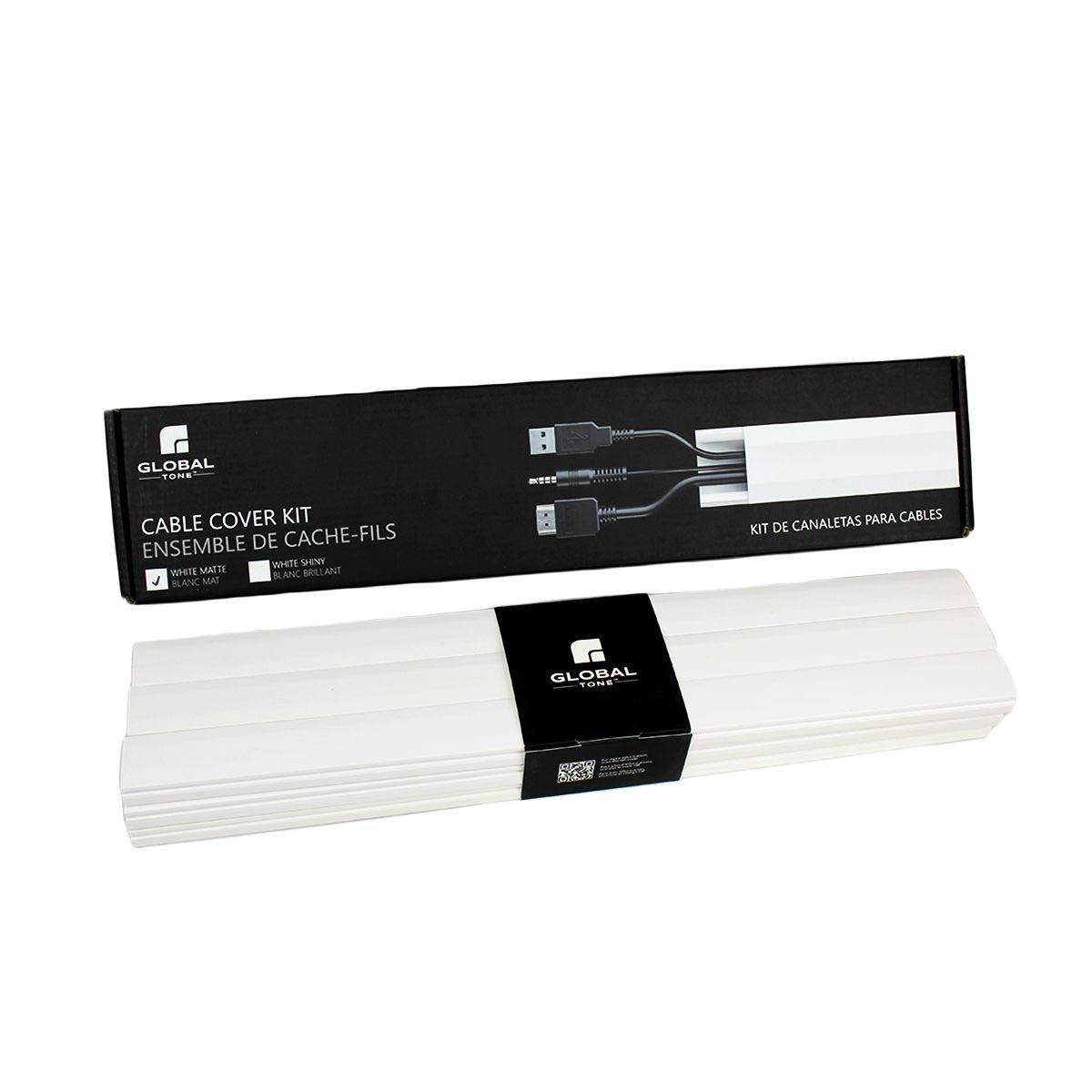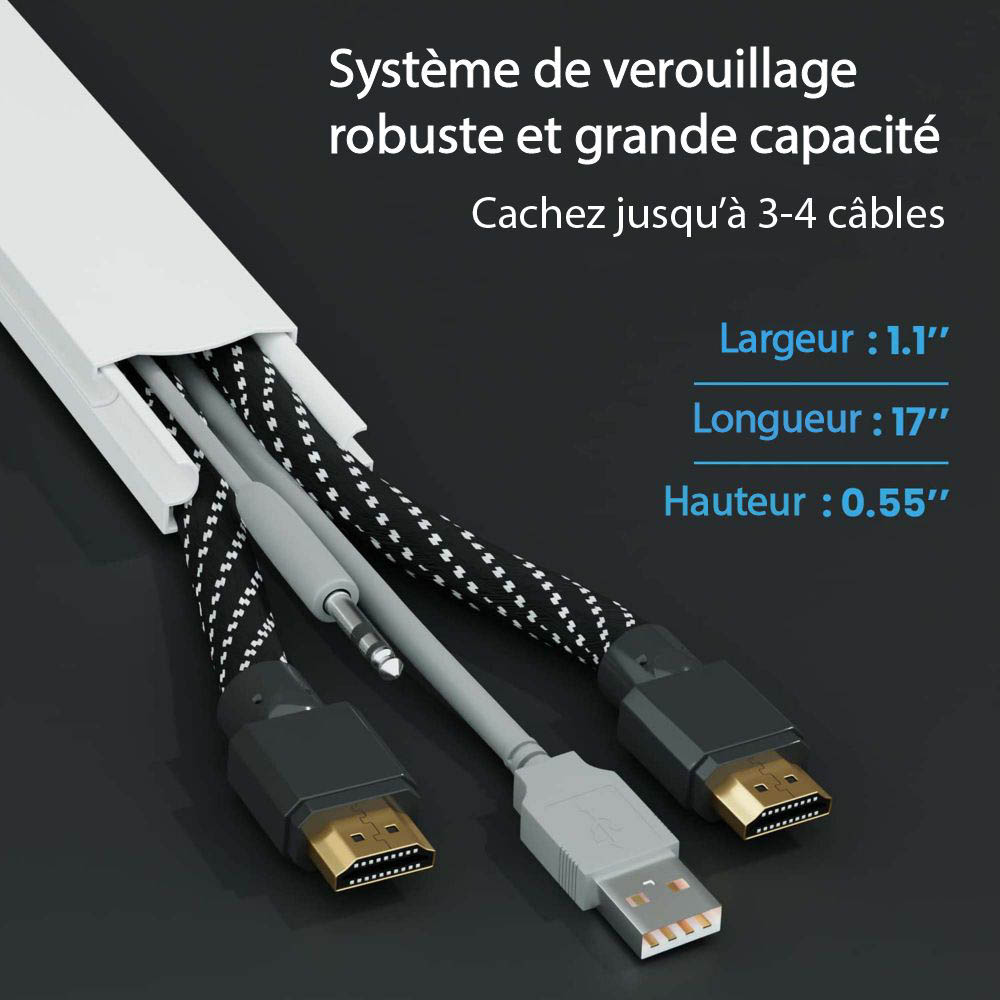 Image is for illustrative purposes only. Please refer to product description.
Stock may not be available at all store locations. Inventory quantites can change without notice.
| | | |
| --- | --- | --- |
| | Burlington | 21 |
| | Cambridge | 12 |
| | Markham | 17 |
| | Mississauga | 21 |
| | Scarborough | 12 |
| | Vaughan | 9 |
| | Warehouse | 90 |
Universal: The 150" Cable Concealer is the perfect cable organizer that will furthermore make your house/office look neat. The kit comes with all necessary components for a smooth and easy installation. Fits cables up to 150" long with a 1" Width and a 0.6" Height limit (around 2 HDMI cables + 2 regular USB/AUX cables). Easy Installation: Get a brand new and clean-living room or office with this small but effective upgrade. Two installation options are possible for the cable cover: an installation with stick tape or with dry wall anchors and screws. The kit comes with all the connectors you might need for the installation (Straight/T/Corner/Inside Elbow and Outside Elbow Connectors). Smooth Design: The cover kit is of a slim and sleek design to suit your home decor and sizing needs. Additionally, the cover kit can easily be painted over with any colour to allow a perfect match with the colour of your wall at home. If a different size is needed for your installation, the cable concealer can easily be cut to your desired length. Best Quality: Cable Concealers – Organizing your home or your office with our cover kit is super easy and DIY-friendly with our easy-to-follow instructions. Easy to setup without the need of a professional. We stand behind high quality for our products. All the components of the kit were designed and built with strong and durable materials. Safety First: Your family & pets are on our top priority. Loose cables are not a pretty sight, of course, but it's also not safe for your children and your pets. Our wire organizer kit will make sure your living room or office will be well organized and safe for your loved ones.
---