CABLE TRACER KIT AMPLIFIER PROBE
Part No: VTTEST11N
Manufacturer: Velleman
Stock No: MTE-321BB
SKU No:236429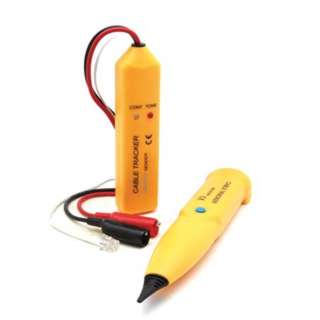 Image is for illustrative purposes only. Please refer to product description.
Cable Tracer with continuity mode and tone generator tone generator.
Use the tone generator and the probe to determine where a cable is going and whether or not (and where) the cable is interrupted. The tone generator output (square waveform) from single (1500 Hz) or dual (1300 - 1700 Hz.
---
RELATED PRODUCTS
4 Product(s) found