RES SMT 5% 0603 ASSORTED 85 DIFFERNT TYPES TOTAL 1.7KPCS
Part No: K/RES0603
Manufacturer: Velleman
Stock No: RFK-300-ASSORTED
SKU No:253374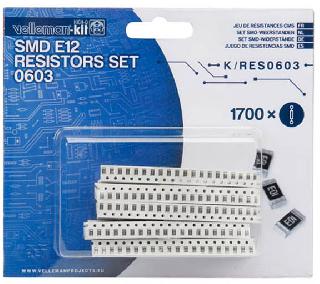 Image is for illustrative purposes only. Please refer to product description.
Assortment of surface mount resistors for general use type 0603.

They are very, very tiny. You will need a magnifying loupe to read the values.

Typical marked values are in Ohms: e.g. 103 = 10,000 or 10K Ohms. Third number is the number of zeros.
Includes convenient sticker labels 85 different types (from 1,0 R to 10 M) a total of 1700 pieces (20 pieces each value)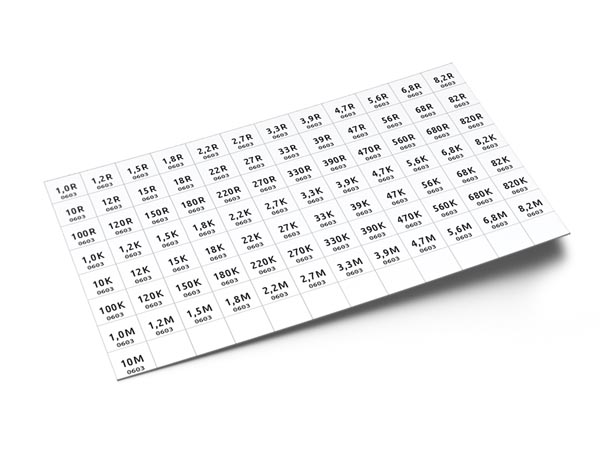 Series: E12
Max. Operating Voltage: 50 V.
Max. Dissipation: 100 mW.
Tolerance: 5%
Dimensions: 1.6 x 0.8 mm (0.63" x 0.031")
Operating Temperature Range: -55 °C to + 70°C (-67°F to +158°F)
---
RELATED PRODUCTS
2 Product(s) found